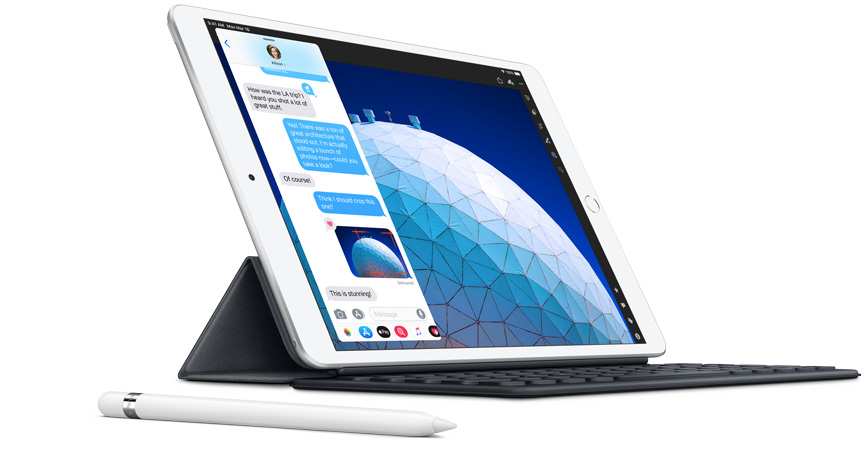 The EDU sector has deeply embraced the entry-level iPad 9.7" for use in classrooms by students, teachers, and administrators. Now, Apple is coming out with a new 10.5 inch iPad Air to give K-12 and higher education more options. This new iPad version has a remarkable 10.5-inch display with noticeably thinner bezels, a faster chipset that matches the power in the iPhone XS and iPhone XS Max, and a much improved, higher-resolution front-facing camera.
This new iPad Air has larger internal storage configuration options and has performance numbers that are double those of the latest iPad 9.7" model. Some reviewers are making the comparison between this new iPad Air (2019) and the iPad Pro 10.5 (2017) which Apple has "end-of-lif-ed", choosing to repackage the best components into this newer, better version.
The 2019 iPad Air release date is Monday March 25, when the first pre-orders will ship. At that time, many Apple followers believe could be a teaser about a rumored 7th generation of the iPad 9.7 inch, to help bolster the entry-level options for districts who have adopted the Apple platform.
For more information, please visit Apple.com.