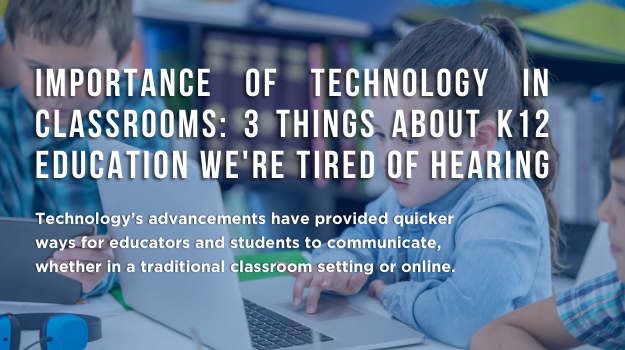 Remember the days when students had to check out libraries to find a citation? Had to stay up all night to find answers for a report? Or even had to spend long hours manually writing some notes? The time when technology isn't all advanced and present to give a hand on learning?
Yes, it was kind of tough, but learning is vital in anyone's life, whether it's a hassle or not to access education.
Technology Through the Years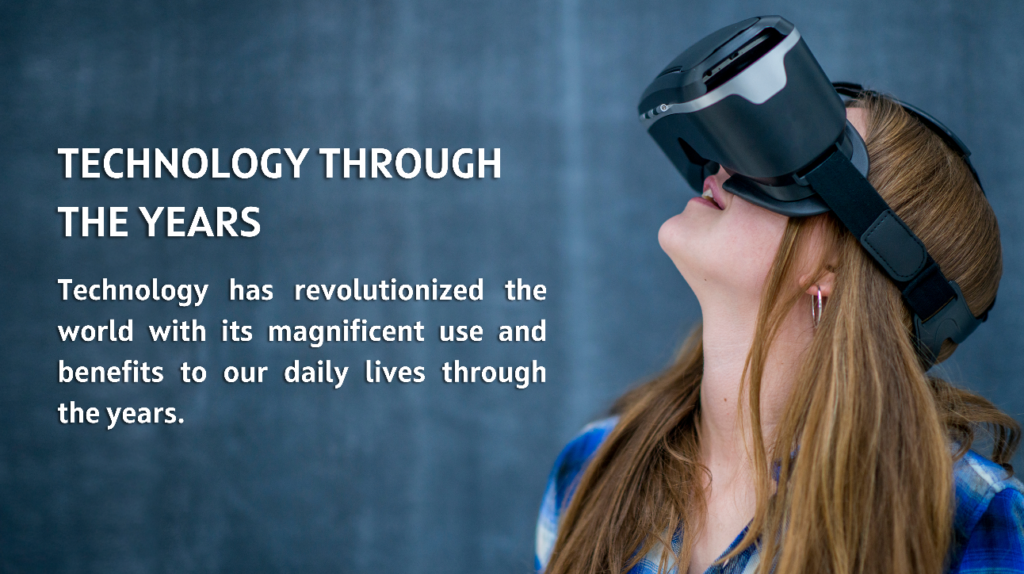 Technology has revolutionized the world with its magnificent use and benefits to our daily lives through the years. Technology has developed and enhanced such amazing tools and resources within people's reach. Most of all, technology made lives more comfortable.
Although people can sometimes be preoccupied with technology, it still has its perks that'll lead the world to a bright future.
Technologies in classrooms, per se, have been a vital tool for students in this new learning environment. With the pandemic on-going, the online world made people realize that it'd be chaos without technology.
Technology and the Internet have paved the way for multi-functional devices like laptops, iPads, and more to process things increasingly faster, more portable, and higher-powered than before.
Importance of Technology in Classrooms
Technology's advancements have provided quicker ways for educators and students to communicate, whether in a traditional classroom setting or online. In recent years, the use of technology has a powerful influence globally.
Are you familiar with the use of technology in classrooms? Is your kid adapting to the new learning environment?
The technology industry has progressed exponentially over the last few decades to help teachers educate their students well and efficiently. With technology being as handy as ever, teachers have included their education plans with comfort and greater accessibility.
With various innovative ways to teach and learn, technology brings learning to life and helps students develop admiration and gratefulness for education.
Modern Education
As Gill mentioned, a teacher of Mathematics in the 80s, "the modern classroom is created when three key elements come together in harmony: space, the technology, and the pedagogy."
"Each of these three elements has an important contribution to make. When education transformation projects fail to have the desired impact, it's frequently because one element is missing."
Education nowadays may seem like a whole new breadth with high-class gadgets being present, but learning should always be balanced. Make sure that these factors are in place to support the changes for the people involved.
A modern learning environment on its own does not change the way teachers teach. It's just more likely to be student-centered, with learning shifting from different aspects.
Truth be told, today's classrooms embrace technology in all aspects of learning.
3 Things About K12 Education We're Tired of Hearing
It's normal to rant about something, but there is a way to appreciate and understand a thing instead of criticizing it wholly.
Here are three things about K-12 education that you're probably tired of hearing.
"I am distraught with this curriculum."
Some changes come with K-12 education, but you should understand the benefits it gives to learners. As parents or even students, it is vital to understand what an education can do for an individual.
According to DRP Consults, "basic skills such as reading and writing are some of the main benefits of K12 education. Adults who do not master these skills usually have to go through the process of learning how to read and write before they can find a good job."
Appreciate K12 education instead of bashing it with its curriculum. In the end, you'll need a job that requires you to read and more.
"I hate changes."
Acquiring such skills is a blessing of getting a good education. With K12, it opens new doors, including the possibility for students to go to college. Changes can be useful. Don't limit yourself to discover more.
"I'm not a fan of K12 education."
Students will have the opportunity to build a network, gain good skills, and find a career they love with K12 education. A fan or not, a student is lucky enough to access all these great opportunities.
Conclusion
There are many benefits of K12 education. You just have to see it and study while you're at it. As a learner, it's your role to do your best to understand the importance of what K12 education is.